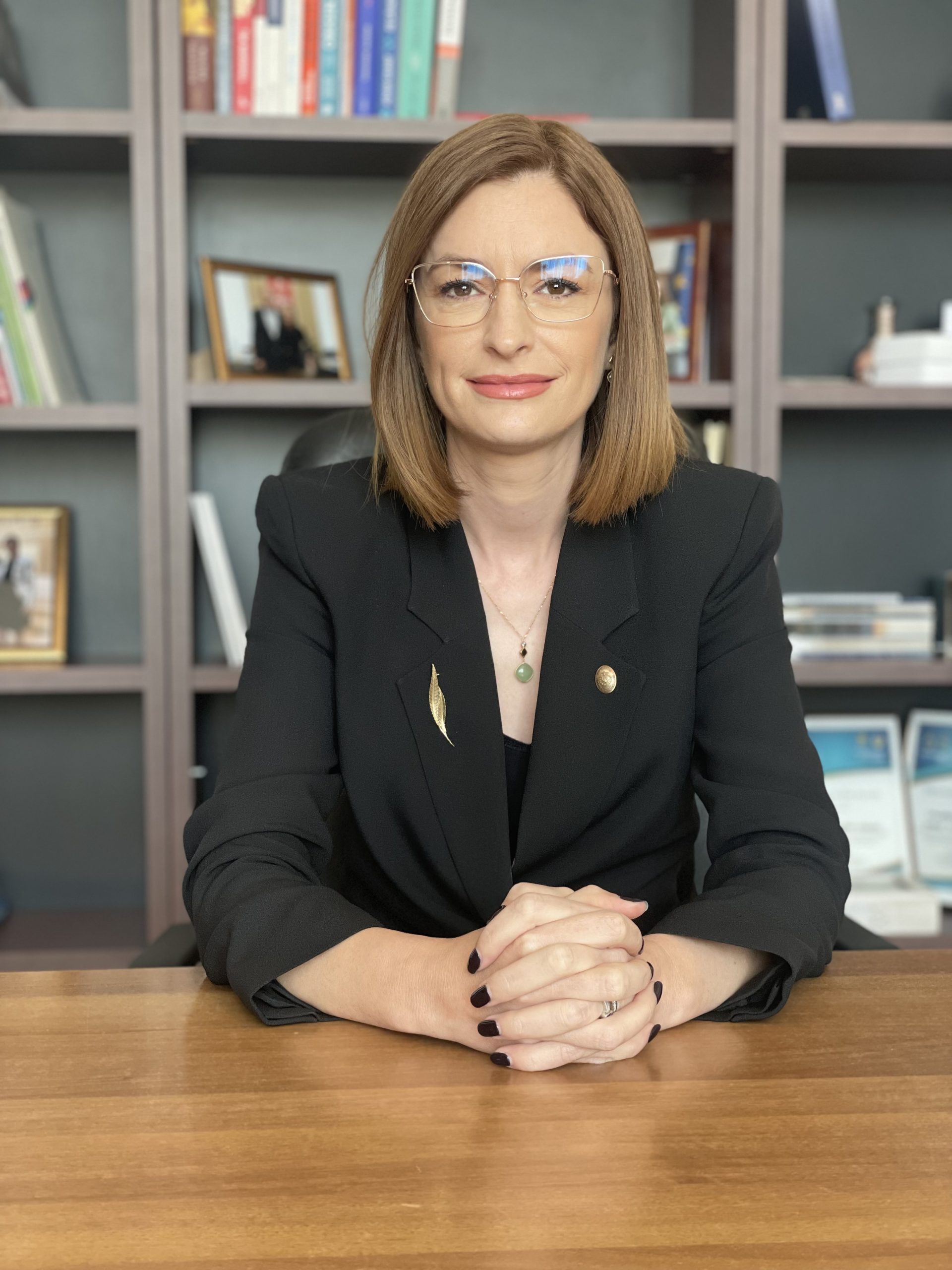 Ana Cătăuță
Fellow 2010
Ana Catauta is Member of the Romanian Parliament since December 2020, representing the Social Democratic Party. Ana is Vice-president of the Pro-America Group in the Romanian Parliament, President of the Joint Committee for UNESCO, Member of the Romanian Delegation to NATO PA, Secretary of the European Affairs Committee, and Member of the Committee for Industries and Services. During the fall 2021 session of the Parliament, Ana was Vice-president of the Chamber of Deputies. She represents the County of BacauPrior to her political career, Ana was a professional with significant experience in political and institutional communications, public policy formulation and implementation, international affairs, brand management, and crisis management.
Ana worked as the External Affairs Officer of the World Bank in Romania and Hungary, between 2018 – 2020, and international affairs expert at the Romanian Financial Supervisory Authority, between 2016-2018. Prior to that, Ana was Managing Partner at New Machiavelli Communications, a political risk company in Romania.
Ana also worked in the Romania Gateway team, a joint project of the Romanian Government and the business community on identifying and unlocking Romania's economic potential.
Moreover, at the age of 25, she served as Chief of Staff and Policy Unit coordinator for the President of the Romanian Senate. Prior to that, she was the advisor on communication issues for the President of the Social Democratic Party in Romania. In 2009, Ana was part of the coordinating team of the presidential campaign of Mircea Geoana (PSD).
Between 2012 and 2017, she was executive director at the National Development Committee, an NGO dedicated to monitoring public policy implementation in Romania.
Ana Catauta is a 2010 Aspen Young Leaders Program Fellow, 2015 Aspen Italia Seminars Fellow, and 2018 Aspen Spain Fellow and coordinated the Governance & Society program of the Aspen Institute Romania.
She graduated the Political Sciences Department, University of Bucharest, and has a MA in Marketing, Advertising and PR at the Sheffield University and the National School of Political and Administrative Studies. She also has a post – graduate degree in "Security and Good Governance" at the National Defense University "Carol I" Bucharest and a training in Security in the Black Sea Region, organized by Harvard Kennedy School of Government and National Academy of Information "Mihai Viteazul".