Bucharest Forum 2020
Bucharest Forum 2020
Resilience, Pandenomics and the Great Acceleration
October 8 – 16 | ONLINE
Bucharest Forum is the leading strategic debate platform in the Black Sea region and the Balkans, bringing on the same stage a significant number of high-level politicians, businesspersons, journalists, and academics from all over the world. Organized by the Aspen Institute Romania and the German Marshall Fund of the US, Bucharest office, in partnership with the Government of Romania, the event offers a unique opportunity for a high-level East-West conversation in a global transformative context. It also facilitates an in-depth understanding of how decisions about the Eurasian formations and the transatlantic link evolve.
Institutional Partners: Government of Romania, Ministry of Foreign Affairs of Romania, Ministry of National Defense of Romania, National Bank of Romania, ITRE Committee – European Parliament Committee on Industry, Research, Telecoms & Energy
International Partners: Aspen Institute France, Aspen Institute Germany, Aspen Institute Italy
Knowledge Partners: True Story Project, Reveal Marketing Research, Bucharest University of Economic Studies – ASE Bucuresti
Main Partners: Microsoft, Vodafone, UniCredit Bank Romania, UiPath, Raiffeisen Bank, Mastercard, Lockheed Martin, Jet Fly Hub
Partners: Premier Energy, MOL Romania, CEZ, OMV Petrom, Banca Transilvania, Enevo Group, Electrica SA, KMG International

Media Partners: POLITICO, Emerging Europe, Digi24, caleaeuropeana.ro and CursDeGuvernare.ro.
The event aims to provide answers to major questions of the moment:
How can we increase the resilience of our institutions and of our social and economic contracts, and be better prepared for future global shocks?
How deep and long lasting is the impact and what are the lessons learned from this momentous event?
What are the geo-political and geo-economic implications on the global balance of power and on the Great Power competition?
Are we witnessing a turning point in world affairs or a Great Acceleration of history?
What will be the consequences for the European project, the trans-Atlantic relations, and the institutions of the political West?
This year, Bucharest Forum will be a 7-day marathon edition. And, for the first time, Aspen Institute Romania sectorial events including the Healthcare Forum, Atlantic – Black Sea Security Forum, Energy Summit, Project Play Summit and Governance Innovation Forum will take place under the umbrella of Bucharest Forum 2020, between October 8-16.
Event panel sessions are open to a wider public this year, due to the online format. Participants registered on this website (using the Registration buttons inserted in the below event agenda) will receive alerts and real-time information on the sections they are interested in.
Most important speakers Bucharest Forum 2020
Amb. Mircea Geoană
Deputy Secretary General
NATO
H.E. Valdis Dombrovskis
Executive Vice-President
European Commission
H.E. Maroš Šefčovič
Vice-President for Interinstitutional Relations and Foresight
European Commission
H.E. Ludovic Orban
Prime Minister of Romania
Keith Krach
 Under Secretary of State for Economic Growth, Energy, and the Environment
U.S. Department of State
Adina Vălean
Commissioner for Transport
European Commission
Anna Bjerde
Vice President
Europe and Central Asia, World Bank
Thomas Friedman
Op-Ed columnist
The New York Times
Peter Georgescu
Chairman Emeritus
Young & Rubicam
Cristian Bușoi
Chair, Committee on Industry, Research and Energy
European Parliament
Adrian Zuckerman
U.S. Ambassador to Romania
Dragoș Tudorache
Chair, Special Committee on Artificial Intelligence in a Digital Age
European Parliament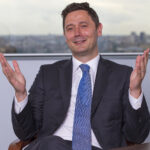 Sergiu Manea
CEO
Banca Comercială Română
Carmen Mihălcescu
Vice-President
Romanian Chamber of Deputies
Virgil Popescu
Minister of Economy, Energy and the Business Environment
Government of Romania
Christina Verchere
Chief Executive Officer
OMV Petrom
Bogdan Aurescu
Minister of Foreign Affairs of Romania
Government of Romania
Nicolae Ciucă
Minister of National Defence
Government of Romania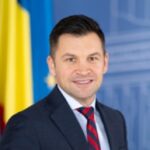 Marian Ionuț Stroe
Minister for Youth and Sport
Government of Romania
Mario Brandenburg
Spokesperson for the AI Enquete Commission
Member of the German Bundestag
Iskander Abdibaitov
Chief Officer Corporate Development
KMG International
Alexandru Rafila
Director
Healthcare and Quality of Life Program, Aspen Institute Romania
Member of the Executive Committee
World Health Organization
Andreas Schaal
Director for Global Relations
OECD
Fabrizio Hochschild
Under Secretary General
United Nations
Special Adviser on the Preparations for the Commemoration of the United Nations' 75th Anniversary
Joana Sánchez Klosinska
Vice President, Public Policy CEE
Mastercard
Salim Ismail
Co-Founder & Chairman
ExO Works
Tsvetanka Mintcheva
Deputy CEO
UniCredit Bank Romania
Ondrej Safar
Country Manager
CEZ Romania
Cristian Sporiș
Vicepresident
Corporate Division, Raiffeisen Bank
Anca Dragu
Deputy Director
E.ON Romania,
Former Minister of Public Finance
Ozgur Unluhisarcikli
Director of the Ankara office of the German Marshall Fund of the United States
Sabin Sărmaș
President
Authority for the Digitalization of Romania
Camelia Ene
Country Chairman & CEO
MOL Romania
Bogdan Chirițoiu
President
Competition Council, Romania
Member of the Administrative Board
Agency for the Cooperation of Energy Regulators
Răzvan Atim
General Manager Eastern Europe
UiPath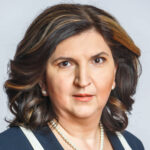 Corina Popescu
Amb. Baiba Braže
Assistant Secretary General for Public Diplomacy
NATO
Dr. Hans Kluge
Regional Director for Europe
World Health Organization
Sorin Ducaru
Director
European Union Satellite Center
Pia Ahrenkilde Hansen
Director-General of Communication
European Commission
David McAllister
Chair of the Foreign Affairs Committee
European Parliament
Rémi Mayet
Head of Unit, Energy Security and Safety, DG Energy
European Commission
Violeta Luca
General Manager
Microsoft
Sven Smit
Vice Chairman and Director
McKinsey Global Institute (MGI)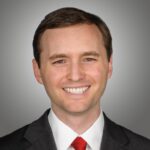 Tomicah Tillemann
Founder and Director, Digital Impact and Governance Initiative (DIGI)
New America Foundation
Liviu Voinea
Senior Advisor
International Monetary Fund
Andrius Kubilius
Chair, Delegation to the Euronest Parliamentary Assembly
European Parliament
Amb. Nicholas Burns
Executive Director, Aspen Strategy Group, Professor of the Practice of Diplomacy and International Politics
Harvard Kennedy School
Damon Wilson
Executive Vice President
Atlantic Council
Alina Polyakova
President and CEO
Center for European Policy Analysis (CEPA)
Constanze Stelzenmüller
Senior Fellow – Foreign Policy, Center on the United States and Europe
Brookings Institute
Ed Williams
Chairman
Aspen Initiative UK
Rosa Balfour
Jeff Bullwinkel
Associate General Counsel and Director of Corporate, External & Legal Affairs
Microsoft Europe
Alexandra Gătej
Acting President
Aspen Institute Romania
Alina Inayeh
Director
German Marshall Fund of the United States, Bucharest office
Stephen Flanagan
Senior Political Scientist
RAND Corporation
General Dominique Trinquand
Former Head of the French Delegation
UN Peace keeping operations
Harlan Ullman
Chairman
The Killowen Group
Senior Advisor
Atlantic Council
Ben Hodges
Pershing Chair in Strategic Studies
Center for European Policy Analysis
Radu Tudor
Political and Military Analyst
Alina Bârgăoanu
Dean of the Faculty of Communication and Public Relations
SNSPA
Jamie Shea
Former Deputy Assistant Secretary General for Emerging Security Challenges
NATO
Jakub Turowski
Head of Public Policy for Poland, Baltics, Romania, Bulgaria
Facebook
Bram Boxhoorn
Director
Netherlands Atlantic Association
Adjunct Faculty Lecturer
Webster University Leiden
Zsuzsanna Szelenyi
Hungarian politician, former MP, Richard von Weizsäcker Fellow
Robert Bosch Academy
Guilherme de Aguiar Patriota
Consul General of Brazil in Mumbai, India
Chair of the UNGGE in Advancing responsible State behavior in cyberspace
Richard Spearman
Group Corporate Security Director
Vodafone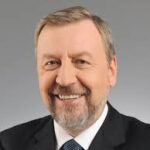 Andrei Sannikov
Belarusian politician and activist
Civil campaign European Belarus
Nicolas Tenzer
Chairman
Center for Studies and Research on Political Decision (CERAP), Paris
Riccardo Perissich
Member of the Board of Directors
Jacques Delors Institute
Cornel Ban
Associate Professor of International Political Economy
Copenhagen Business School
Alejandro Cainzos
Member of Cabinet of Executive Vice-President Margrethe Vestager, in charge of Security and Cybersecurity
European Commission
Jaya Baloo
Cybersecurity Expert, Chief Information Security Officer (CISO)
Avast Software
Tyson Barker
Head of the Technology and Foreign Policy Program
German Council on Foreign Relations (DGAP)
Margareta Chesaru
Public Affairs Manager
UiPath
Roxana Voicu-Dorobanțu
Associate Professor
Bucharest University of Economic Studies (ASE)
Iulian Trandafir
CEO
Alliance Healthcare Romania
Mihai Covaliu
President
Romanian Olympic and Sports Committee
Tom Farrey
Executive Director, Sports & Society Program
Aspen Institute US
Dr. Diana-Loreta Păun
Presidential Adviser
Department of Public Health, Presidential Administration
Adela Cojan
President
National Health Insurance House
Murielle Lorilloux
Lidija Milicevic
GBU Head
Sanofi Pasteur Romania & Moldova
Claudiu Cheleş
General Manager ad-interim
Roche Romania
Mihnea Samoilă
General Manager
PetroMed Solutions (OMV Petrom Group)
Guilherme de Aguiar Patriota
Consul General of Brazil in Mumbai, India
Chair of the UNGGE in Advancing esponsible State behavior in cyberspace
Teija Tiilikainen
Director
European Center of Excellence for Countering Hybrid Threats
Jacques Attali
Former President
European Bank for Reconstruction and Development
Michael Ellis
Chairman
International Intellectual Property Crime Investigators College (an INTERPOL Initiative in Co-operation with UL)
Erling Vestergaard
Intellectual Property Enforcement Expert
European Union Intellectual Property Office (EUIPO)
Bogdan Cîinaru
Intellectual Property Crimes Specialist
EUROPOL
Gabriel Dina
Corporate Affairs Manager
Pfizer Romania
Radu Gănescu
President
COPAC
Vice President
European Patients' Forum Board
Conf. Dr. Anca Pantea Stoian
University of Medicine and Pharmacy "Carol Davila" Bucharest / National Institute of Diabetes, Nutrition and Metabolic Diseases "N.C. Paulescu"
Claudiu Pândaru
Journalist
Republica.ro & Digi24
Attila László
President
Committee for Public Health, Romanian Senate
Bucharest Forum 2020 most important moderators
Kimberly Dozier
Contributor
TIME Magazine
Global Affairs Analyst
CNN
Terry Martin
Senior News Anchor
Deutsche Welle TV
Laurens Cerulus
Senior Policy Reporter
Politico
Andrew Wrobel
Founding Partner, Strategy & Content
Emerging Europe
Steven Erlanger
Chief Diplomatic Correspondent for Europe
The New York Times
Ali Aslan
TV-Moderator and Journalist
Liz Claman
Anchor
FOX Business Network
Jennifer Lee
Medical Analyst
CNN
Clinical Associate Professor of Emergency Medicine
The George Washington University
Brooks Tigner
EU and NATO Affairs Correspondent
Jane's Defense Weekly
Koert Debeuf
Editor-in-Chief
EUobserver
Jean-Luc Allavena
Chairman
Aspen Institute France
Garrett M. Graff
Director, Cyber Initiatives
The Aspen Institute
Alexandra Martin
Head of GLOBSEC Brussels Office
Prof. Dr. Cristian Vlădescu
Director
National School of Public Health
Marius Geantă
President and Co-Founder
Centre for Innovation in Medicine
Clara Volintiru
Director, Aspen Economic Opportunities & Financing the Economy Program
Aspen Institute Romania
Associate Professor, Department of International Business and Economics
Bucharest University of Economic Studies (ASE)
Radu Puchiu
Director, Aspen Technology & Society Program
Aspen Institute Romania
Cristi Pîrvulescu
Chief Executive Officer
Enevo Group
Ana Cătăuță
External Affairs Officer
World Bank Romania and Hungary office
Lorand (Boți) Balint
Managing Director
Publicis Sport & Entertainment Romania
Antonia Colibășanu
Chief Operating Officer
Geopolitical Futures
Scott Kerin
U.S. Department of Justice, International Computer Hacking and Intellectual Property (ICHIP) Attorney-Advisor
Mirela Oprea
Aspen Fellow
Social and Behaviour Change Advisor
World Vision International
Steve Clemons
Political and Foreign Policy Commentator, Editor at Large
The Hill
Andrea Shalal
Senior Correspondent in Washington
Reuters
We invite you to register for each day separately.
You will find the Registration buttons by clicking on each day of the Bucharest Forum agenda.