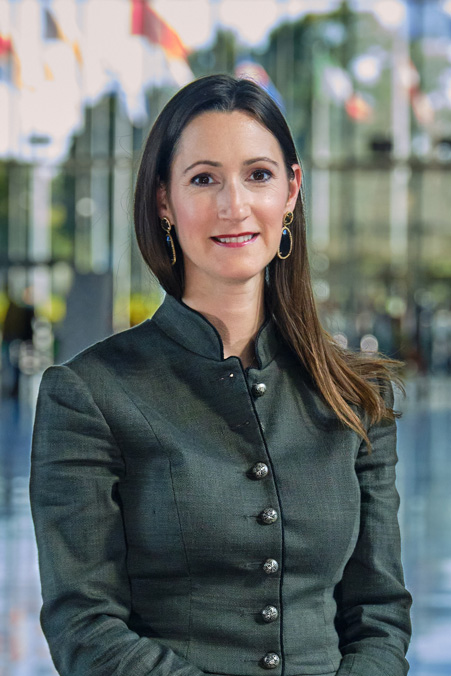 Marie-Doha Besancenot
Assistant Secretary General for Public Diplomacy, NATO
Marie-Doha Besancenot became NATO's Assistant Secretary General for Public Diplomacy in September 2023. The Public Diplomacy Division (PDD) works to raise the Alliance's profile with audiences world-wide and to build support for Alliance operations and policies. 
Ms. Besancenot is a graduate of France's École Normale Supérieure, and has an advanced qualifications in English and a master's degree in German Studies. She began her career in 2005 as a specialist in American studies at Université Paris Ouest Nanterre, then in 2009 joined the office of the Prime Minister as adviser responsible for speeches and communications.
She joined the Ministry of Foreign Affairs in 2012 as cultural attaché at the Embassy of France in the United Kingdom.
In 2014, she joined Allianz France as Head of the CEO's office, before becoming Director of Public Affairs and Corporate Social Responsibility in 2016. Since 2020, she headed the Communications, Brand and Corporate Social Responsibility where she developed the brand awareness and the brand value.
In 2021-2022, she audited classes alongside the 29th year group of the French War College.
In 2021, she was selected as one of the Institut Aspen France's Young Leaders.